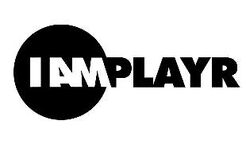 Welcome to the I AM PLAYR Wiki
Edit
I AM PLAYR is the only football game to let you live the life of a superstar striker. It's about the football... About honing your shooting skills and stepping onto the pitch to score the hat trick that takes your club to glory... And it's about the fame... Step off the pitch and blow your money on girls, glamour, boy's toys and big nights out with the lads. Play it right and you'll have a shot at becoming the most valuable player out there. Get it wrong and you'll find yourself back in the boot room picking the mud out of someone else's studs..
Latest activity
Edit
Ad blocker interference detected!
Wikia is a free-to-use site that makes money from advertising. We have a modified experience for viewers using ad blockers

Wikia is not accessible if you've made further modifications. Remove the custom ad blocker rule(s) and the page will load as expected.