What to do at the Gilette Sports Science Centre
Edit
At the Gilette Sports Science Centre can you upgrade things like energy capacity, make energy quicker and you can even play better!
                                                         What does it cost
Edit
It costs nothing but you'll have to get things before it opens. The upgrading costs nothing too.
                                                             How to upgrade
Edit
You can upgrade by clicking on the thing you want to upgrade. Then you need to get Fame to upgrade it.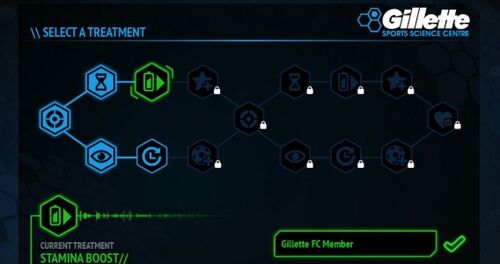 Ad blocker interference detected!
Wikia is a free-to-use site that makes money from advertising. We have a modified experience for viewers using ad blockers

Wikia is not accessible if you've made further modifications. Remove the custom ad blocker rule(s) and the page will load as expected.